The fast paced and exciting live fishing format that has taken the competitive bass fishing world by storm is returning once again to Lake Toho June 7th-12th. Just as the first ever inaugural event of the MLF Bass Pro Tour was held on Lake Toho last January in 2019 the first ever "Heavy Hitters" MLF even will be held here too. And what a perfect time and place to hold it.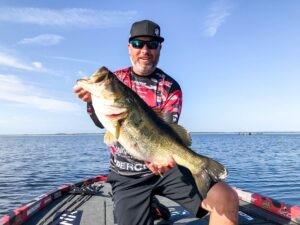 If you're not already familiar, the MLF Bass Pro Tour is a top tier tournament league comprised of the top 80 bass fishing anglers in the world including Kevin VanDam, Mike Iaconelli, and Jacob Wheeler just to name a few. The format is a fast paced catch and release style where the anglers have officials on board that weigh the fish live for them before they are immediately released. All fish 2 pounds and bigger count towards there total weight. Doing away with the traditional 5 fish limit of other tournaments. This makes for a much more entertaining format where leader-boards can change in an instant.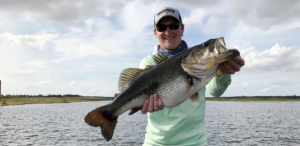 The "Heavy Hitters" is a event that rewards the catch of bigger fish. Hence why it's being held on Lake Toho, one of the top trophy bass fishing lakes in the world. These 80 anglers will battle for a purse of $745,000! The biggest bass caught for each competition group over the two day qualifying rounds will pay $25,000, the biggest bass caught during the knockout round will pay $50,000, and the biggest bass caught during the championship round will pay $100,000! On top of the $100,000 that goes to the winner of the total weight after the 6 days of competition.
The best part about all of this is that all the action will be live each day June 7th-12th from 7am-4pm on MLF NOW! the Major League Fishing app and on there website https://majorleaguefishing.com/
Lake Toho is fishing absolutely incredible right now! We've been catching amazing numbers of big fish so I expect their to be plenty of fireworks during this event. Records will be broken!
Bass wishes,
Capt. AJ